Our company has been creating custom bobbleheads with premium quality for more than 10 years. We have created tens of thousands of custom bobbleheads for individual customers as well as large companies and organizations through the years.
If you are interested in placing a bulk order with us, please click here to fill out the form. The quotation will be made according to the information on this form therefore please be careful when filling out the form. The prices are based on 7"-7.5" height custom bobbleheads, if you have any special requirements please let us know when you are filling out the form.
5-50 different faces custom bobbleheads
Every single is different

Qty (Pieces)

5-10

11-20

21-30

31-40

41-50

Unit Price

$69

$64

$59

$54

$49
10-10,000 same face custom bobbleheads
Bulk orders for same face custom bobbleheads are great when you need to create something unique for your idol, film star, character, mascot etc. We can fully customize head to toe for such bobbleheads from photos provided and as requested.
There are only three charges involved:
1. Sculpture and mold setup fee: $180
2. Cost of each bobblehead
3. Shipping costs from our factory in China to your place
All of them are the same

Qty (Pieces)

10

50

100

300

500

1,000

2,500

5,000

10,000

Unit Price

$29.99/ea

$24.99/ea

$19.99/ea

$15.99/ea

$12.99/ea

$9.99/ea

$6.99/ea

$4.99/ea

$3.99/ea
1. Setup Fee: $180.00
2. Material: Polyresin
3. Inner Packing: Clamshell/Styrofoam + white box (free) / custom color printed gift box (subject to quote)
4. Outer packing: shipping carton.
5. Production lead time: 20-30 days for order quantity less than 50, 5-8 weeks for order quantity more than 50.
6. All our products meet ROHS, European and American standard (EN71, ASTM).
7. All prices quoted do not include shipping costs.
8. Payment: Setup fee of $180.00 prepaid. 50% deposit before mass production and 50% balance paid before shipment. Deposit by T/T.
9. Price validity: 30 days from quotation date.
10. To place an order, you can simply submit the order online without making payment and we'll send you an invoice with the correct total amount afterwards. Or you can download this bulk order form, fill out the details and then email back to: sales@yesbobbleheads.com
*No matter what kind of custom bobbleheads you want, we will provide you the best price and top quality and service. Should you have any questions, please don't hesitate to Contact Us.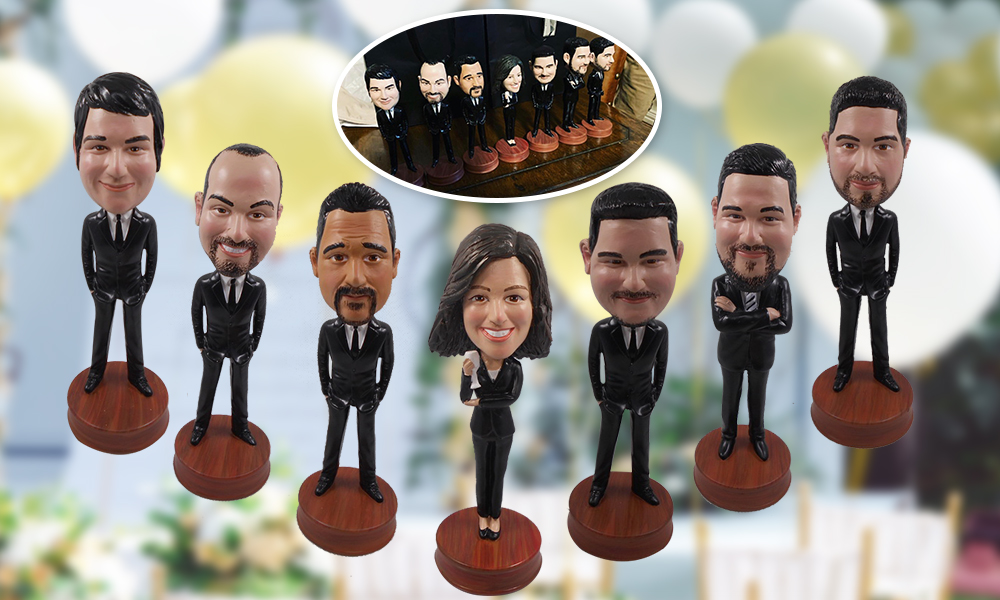 Groomsmen Custom Bobblehead Collection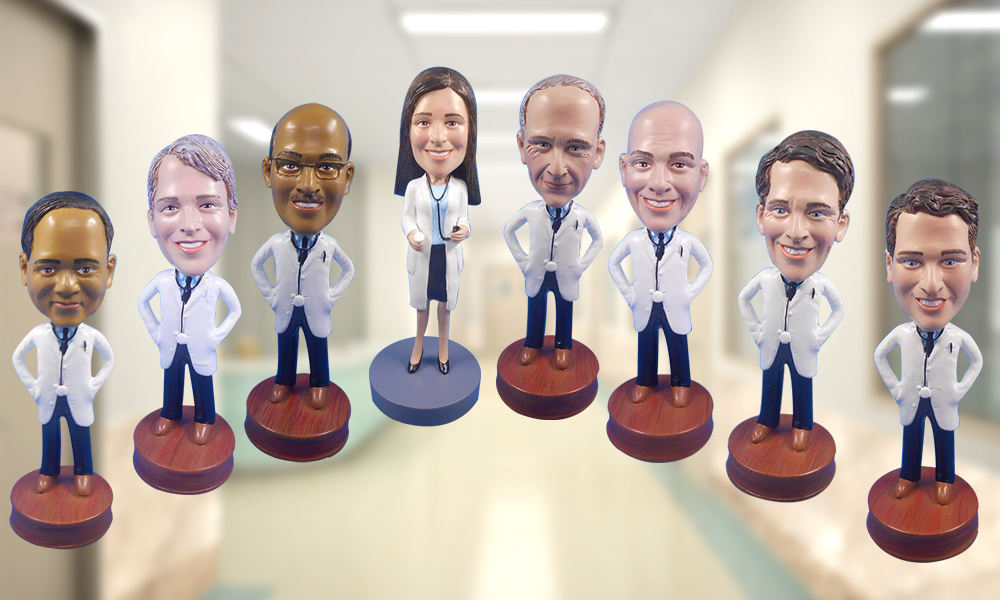 Custom Bobblehead Dolls for The US Oncology Network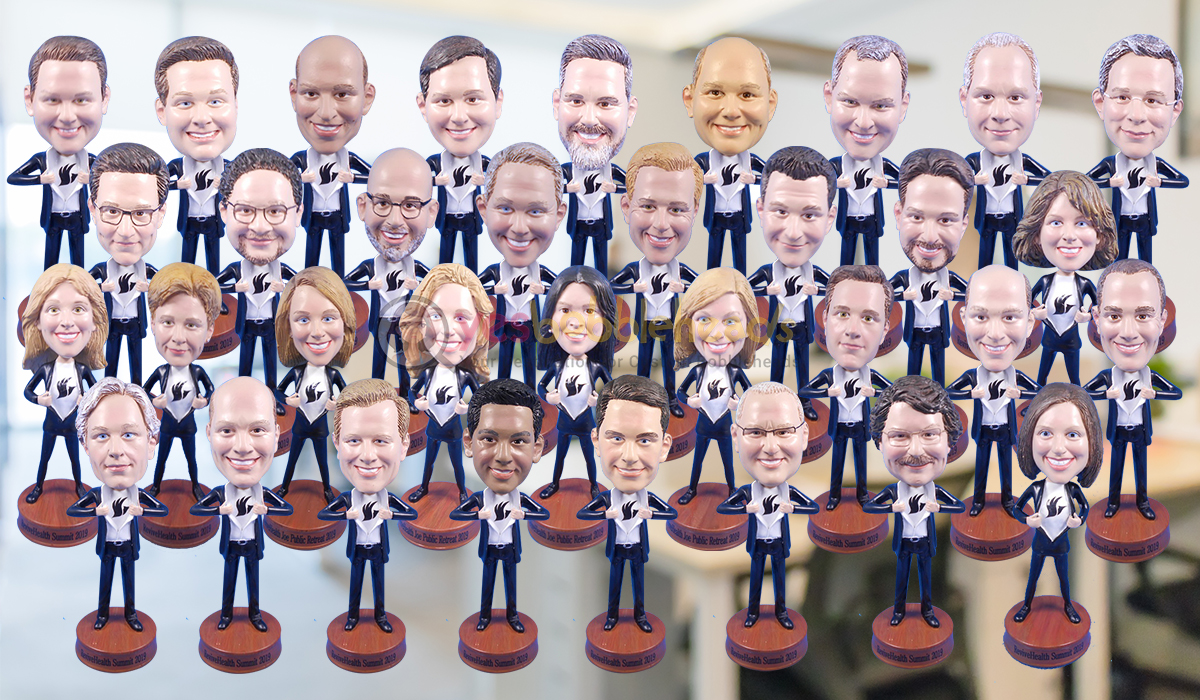 ReviveHealth Summit 2019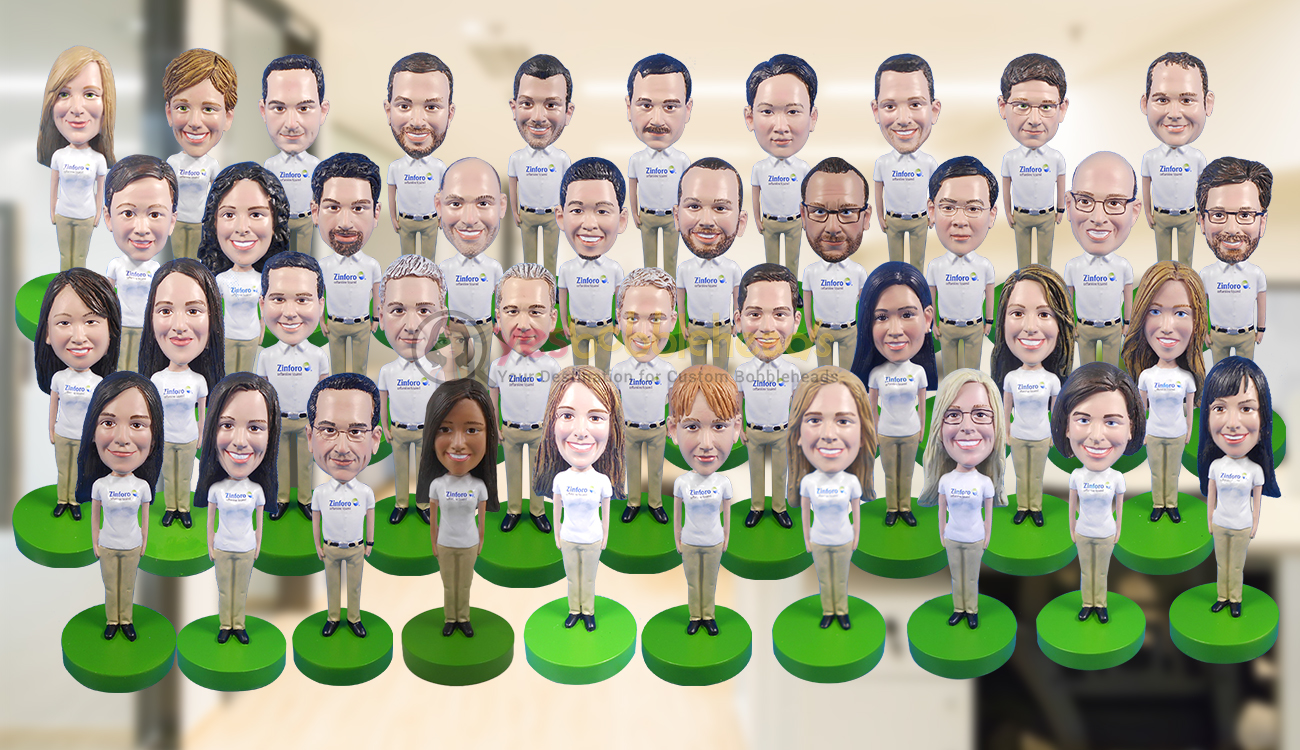 Custom Bobblehead Dolls for Pfizer Zinforo Brand Worldwide Summit 2019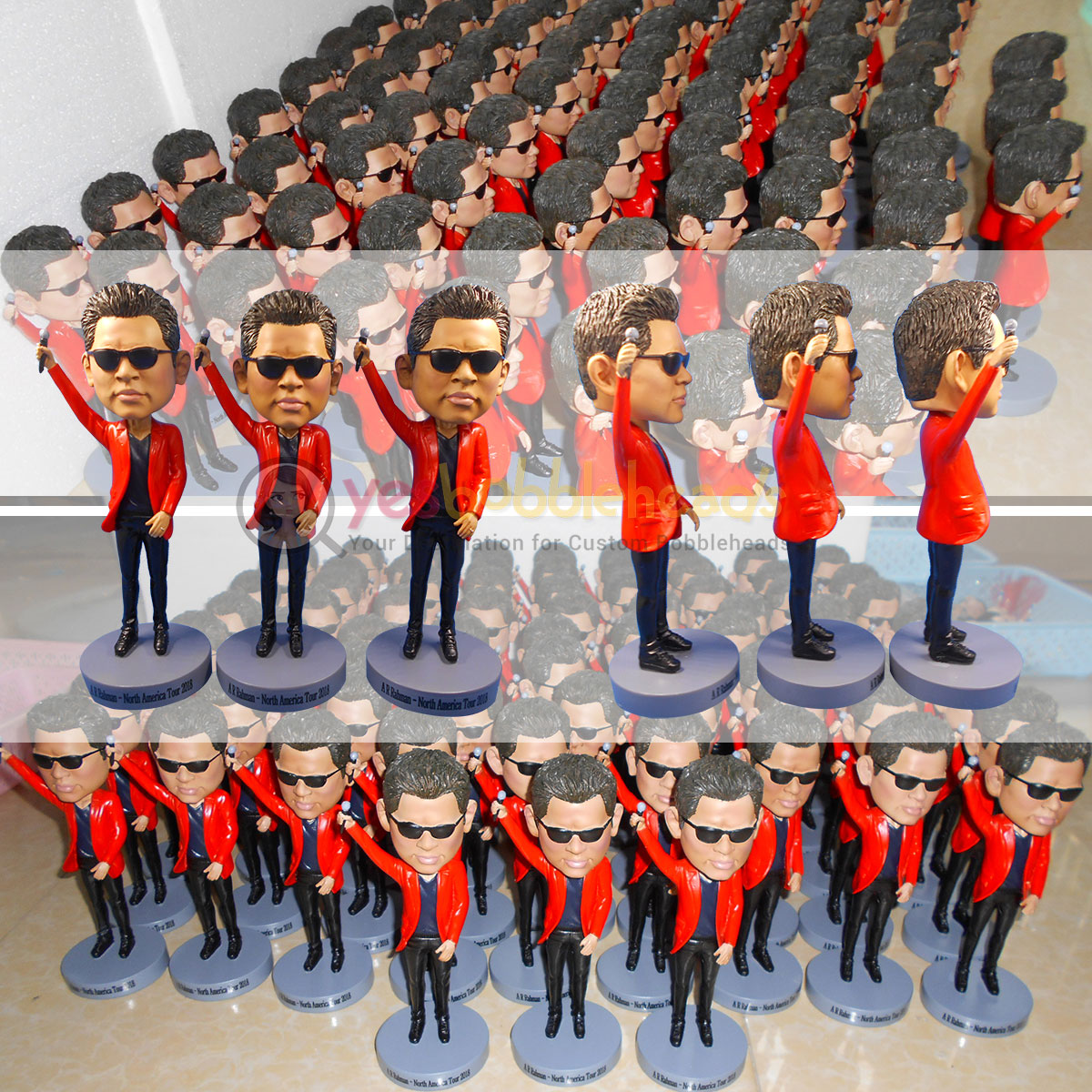 A R Rahman - North America Tour 2018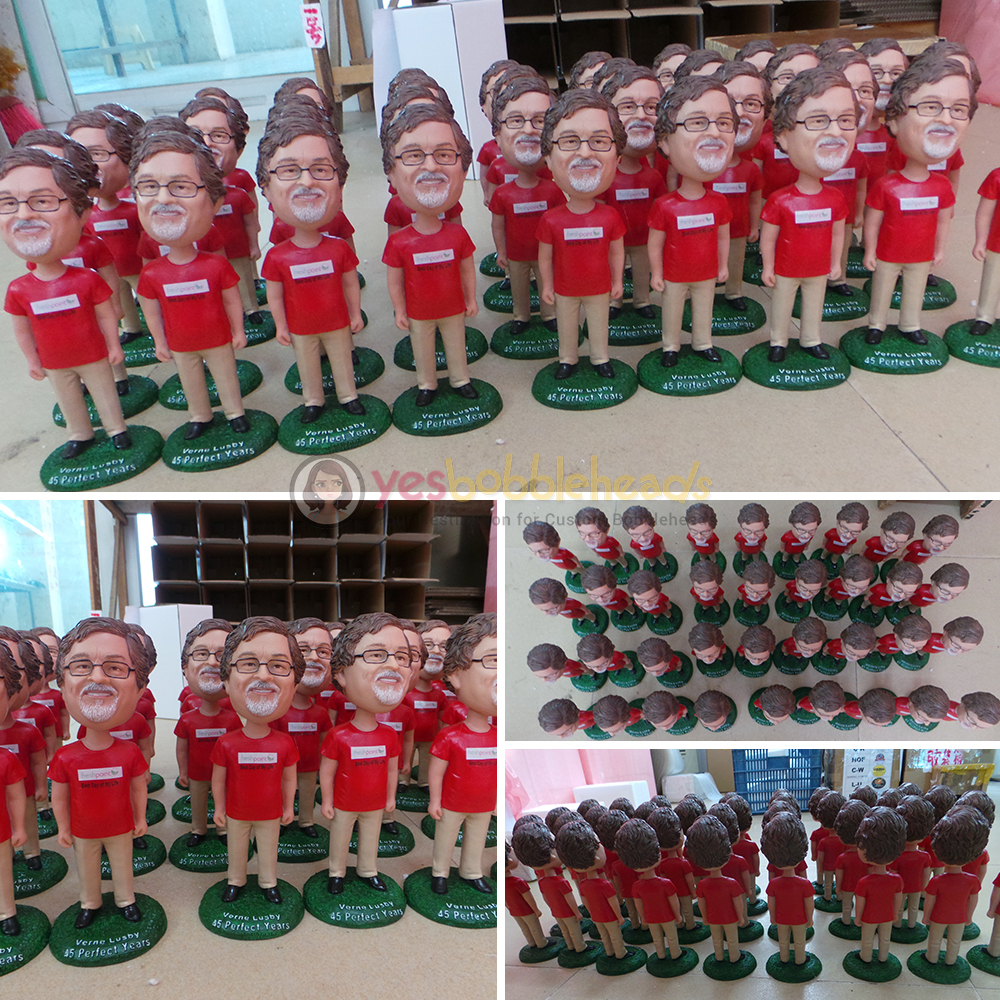 Retirement Party Doll for Veteran at FreshPoint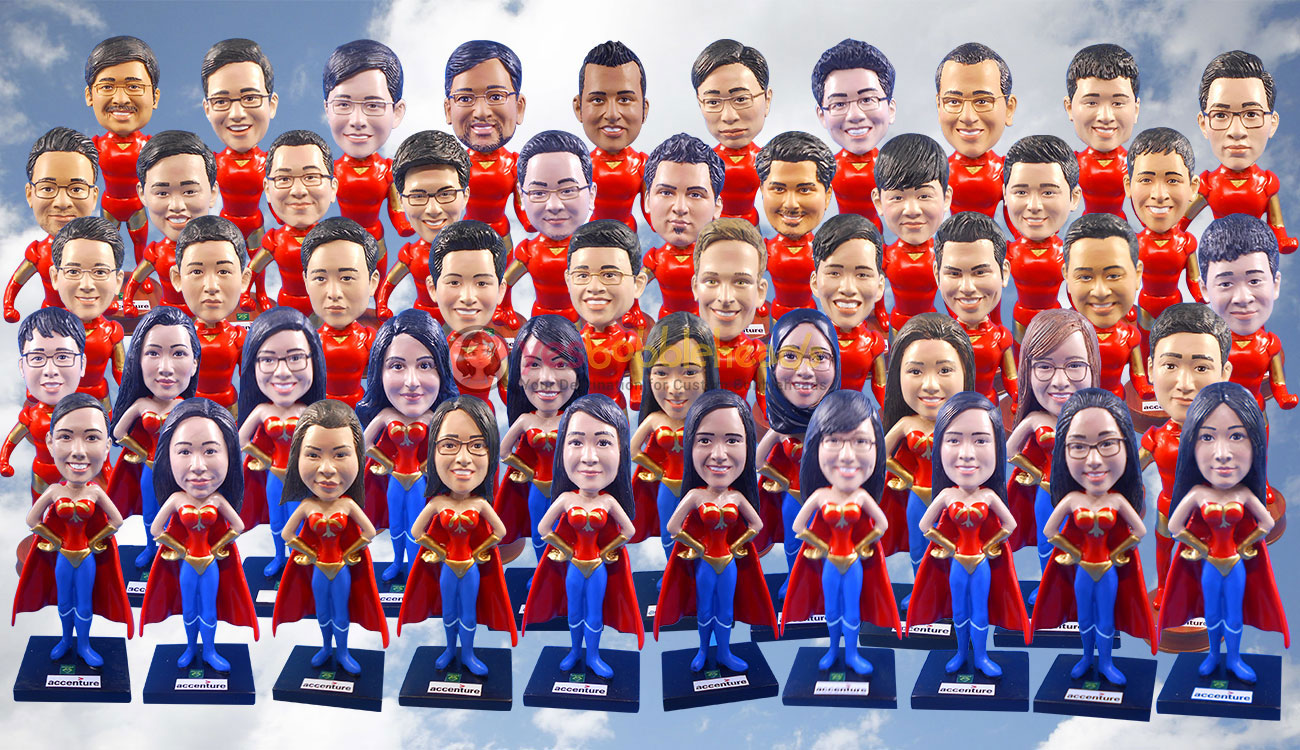 A group of 50 team mebmers for NGNSP project at Accenture Singapore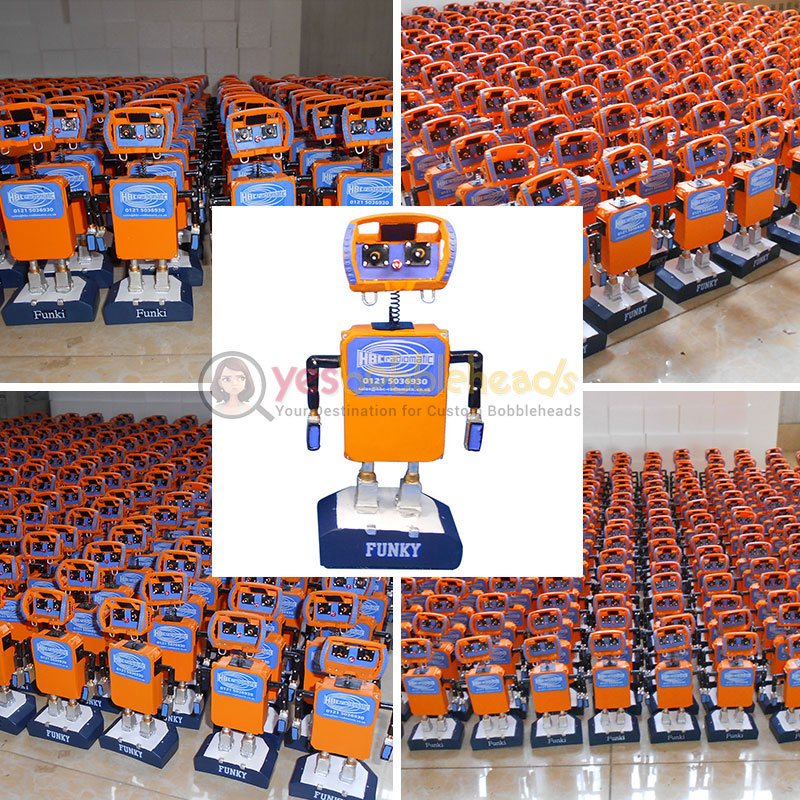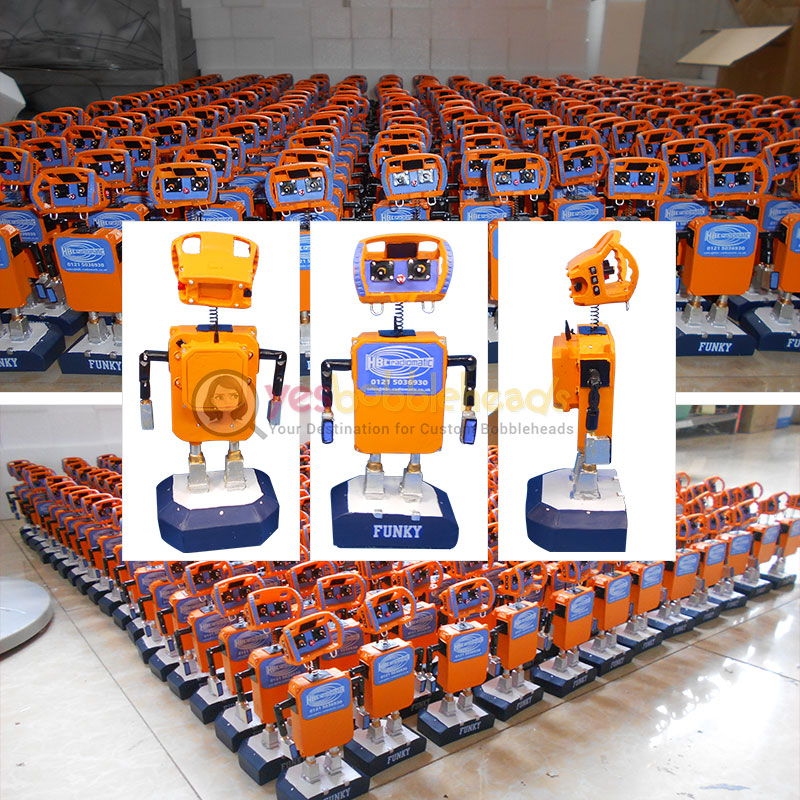 "Thought I would drop you a quick email to let you know that we have received the 'Funki' army of bobbleheads yesterday. That look brilliant….not sure what Sharon thinks though as she hasn't said much. :)Thank you and your team for all your hard work in getting these done for us. It has been a pleasure talking to you over the past few months. Hopefully there may be another order in the near future, but will keep you posted on that one. Thanks again and have a good day."
- Andrew Roberts HBC-radiomatic (UK) Limited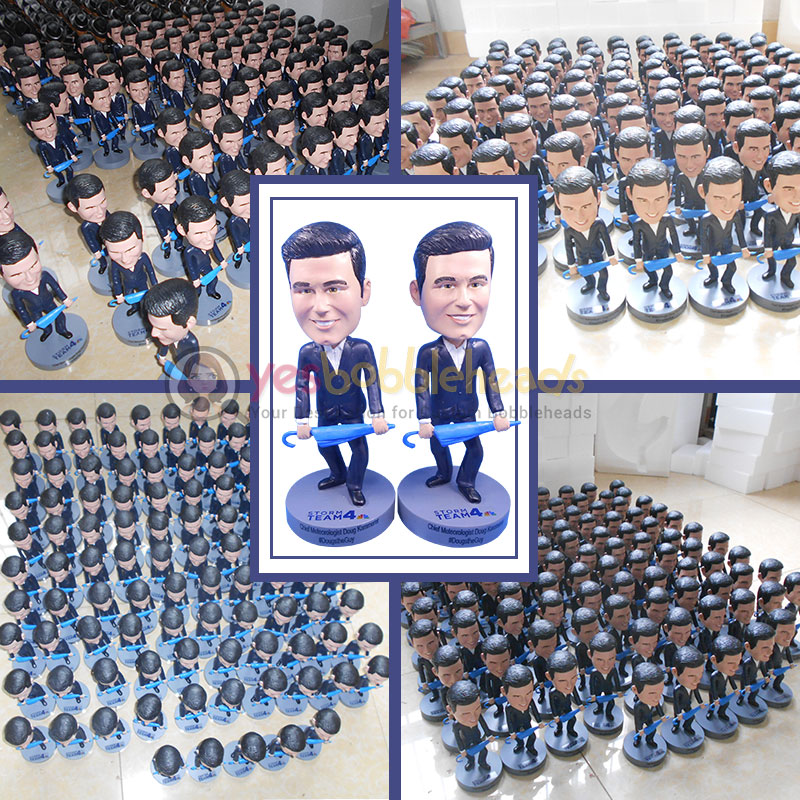 We have worked out 100 custom bobbleheads for Doug Kammerer #DougstheGuy - Storm Team4 Chief Meteorologist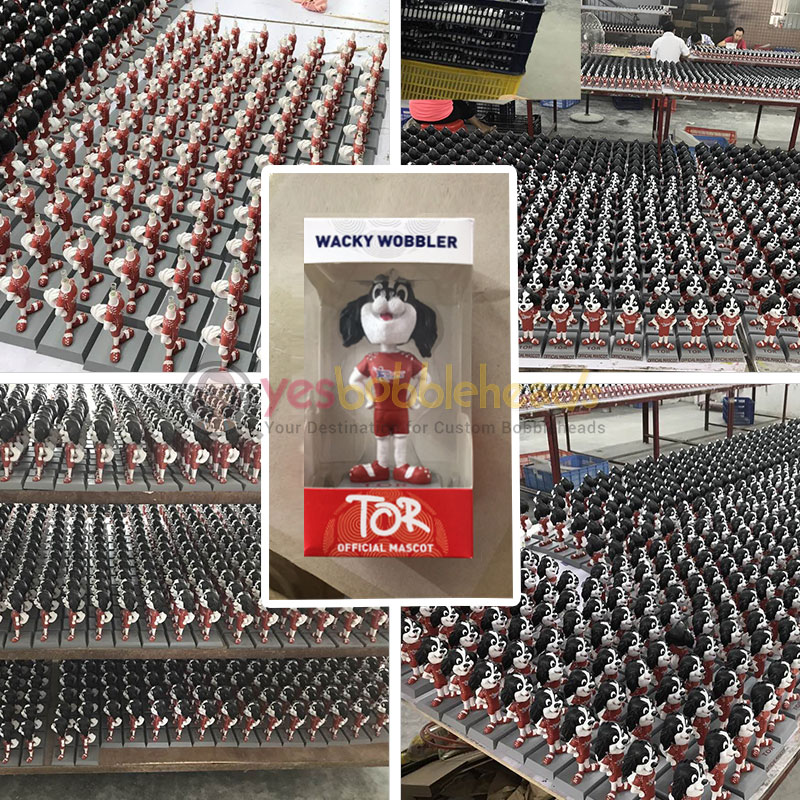 15,000 Wacky Wobblers - Official Mascot of 2018 European Handball Championship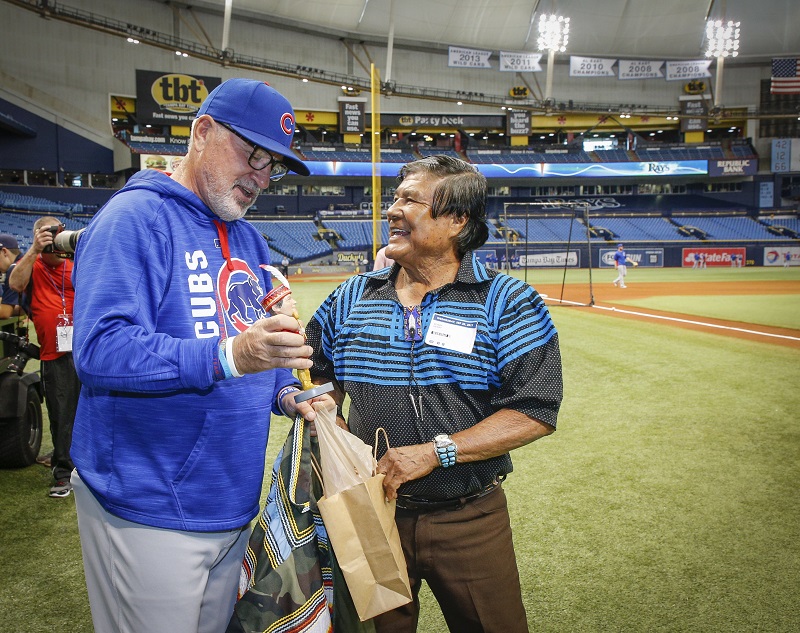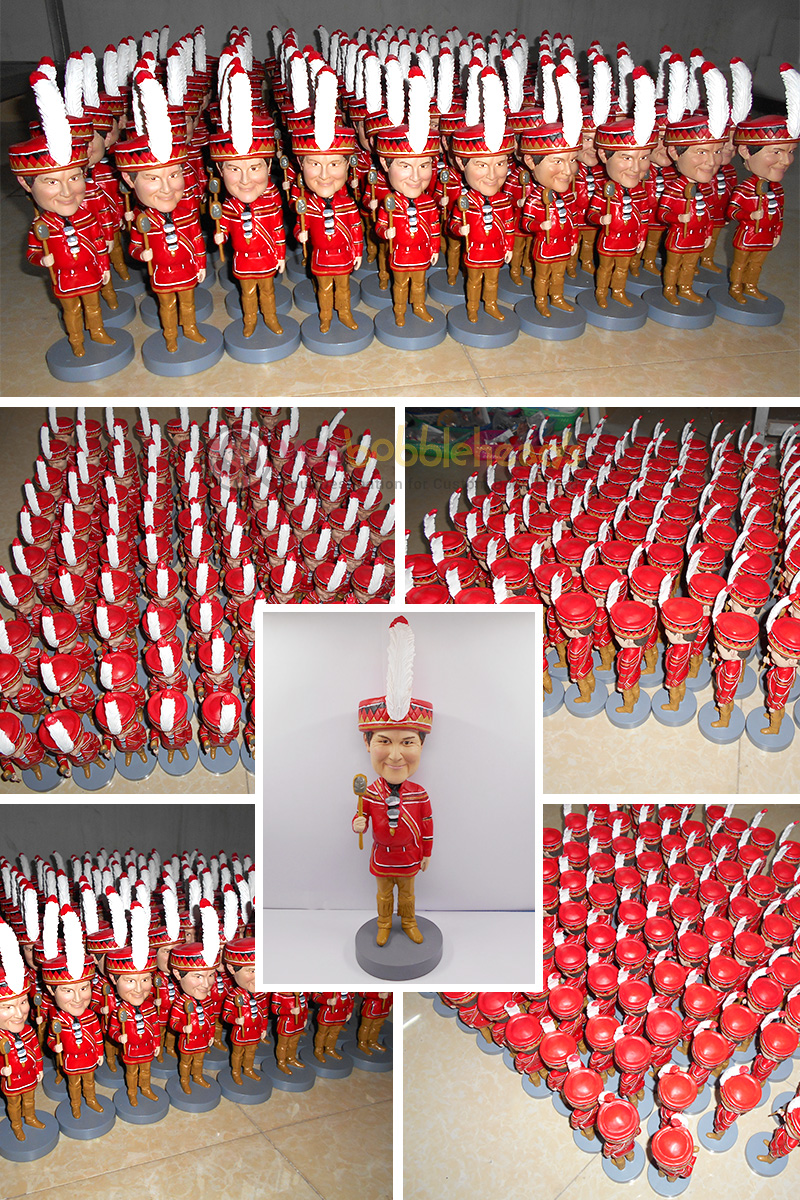 Chicago Cubs manager Joe Maddon admired the medicine man bobblehead on the field with Bobby Henry, the medicine man of whom the bobblehead was made.
"It was a huge hit. Then, we made 100 more duplicates for the medicine man!"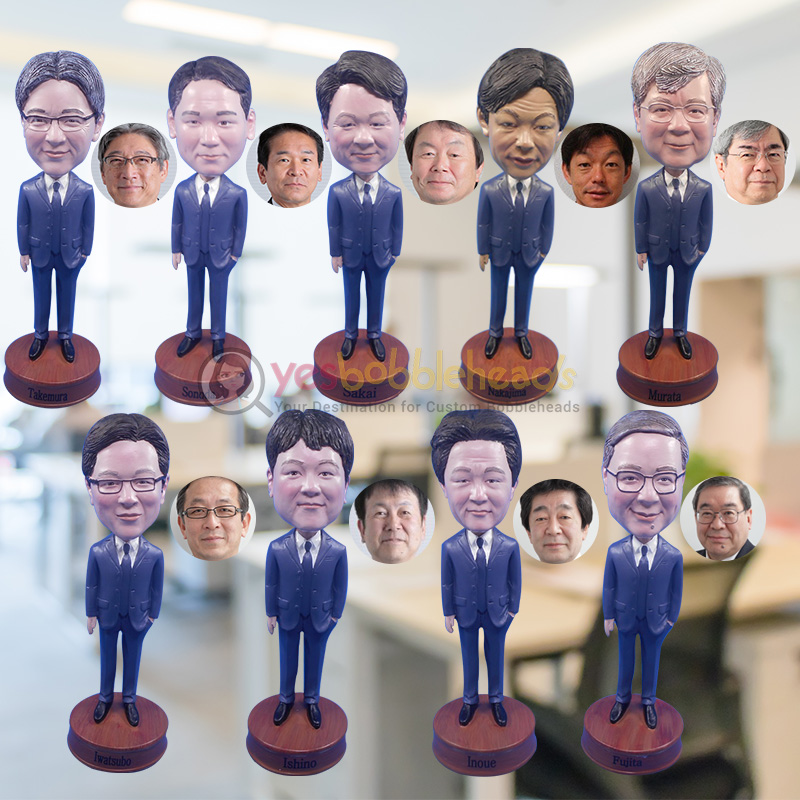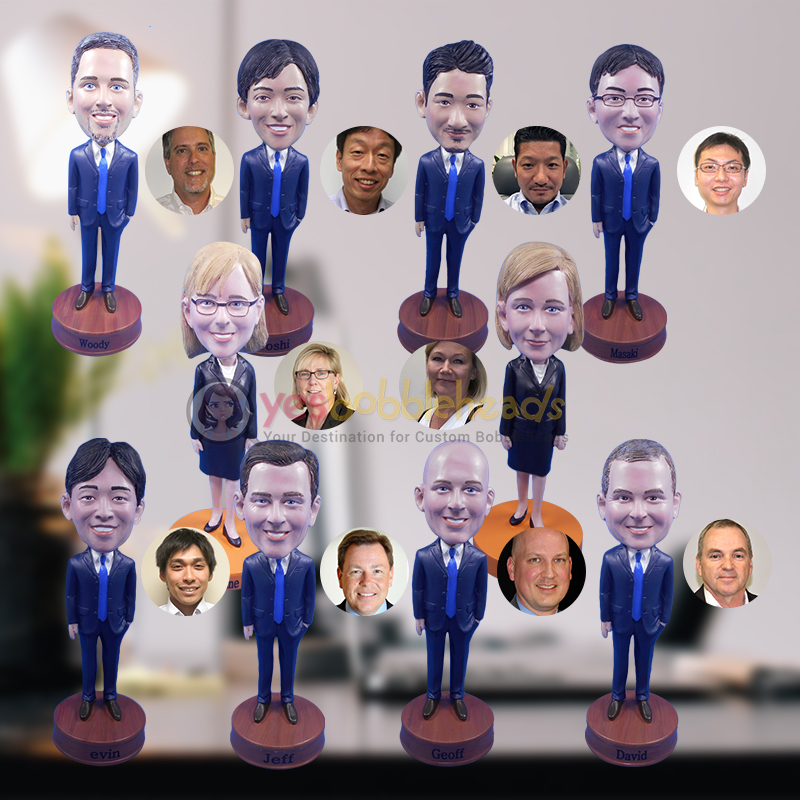 Custom Bobblehead Gifts for Top Executives at Murata Electronics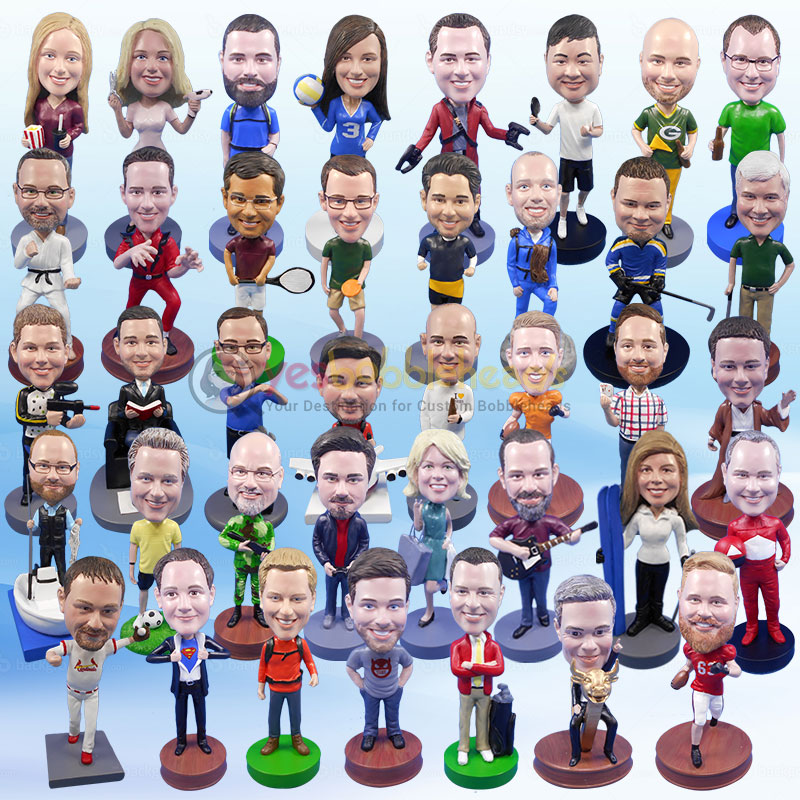 Company Celebration Event Gifts from Malisko
"I wanted to let you know that the bobbleheads were a huge success for our employees. They turned out great and everyone loved them! I've had at least 5 people ask me where I got them from because they want to do them for family gifts." - Lauren Bostrom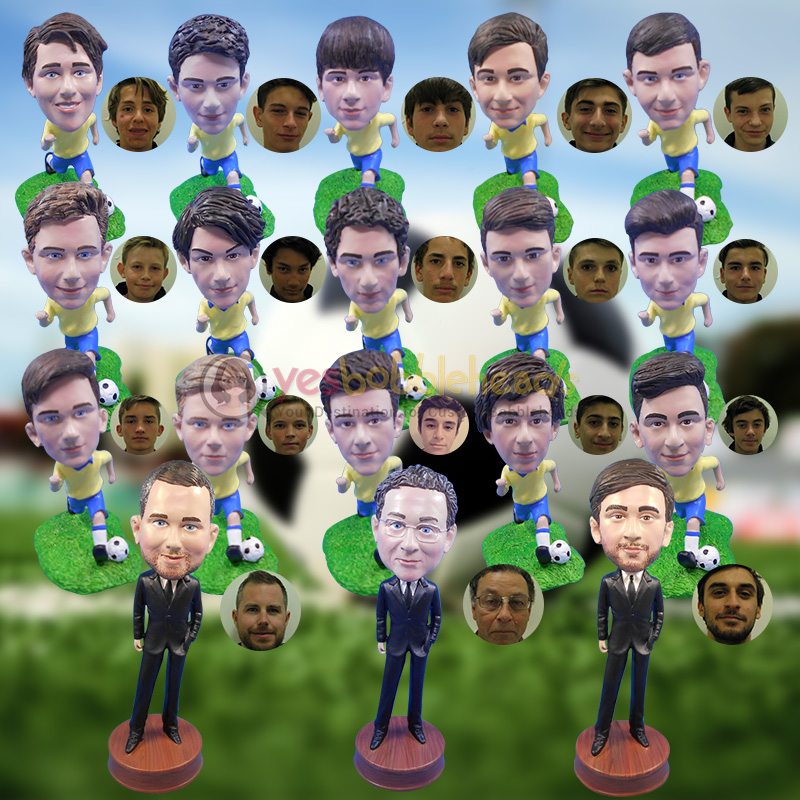 Junior Soccer Team Bobbleheads for Prysmian Australia & New Zealand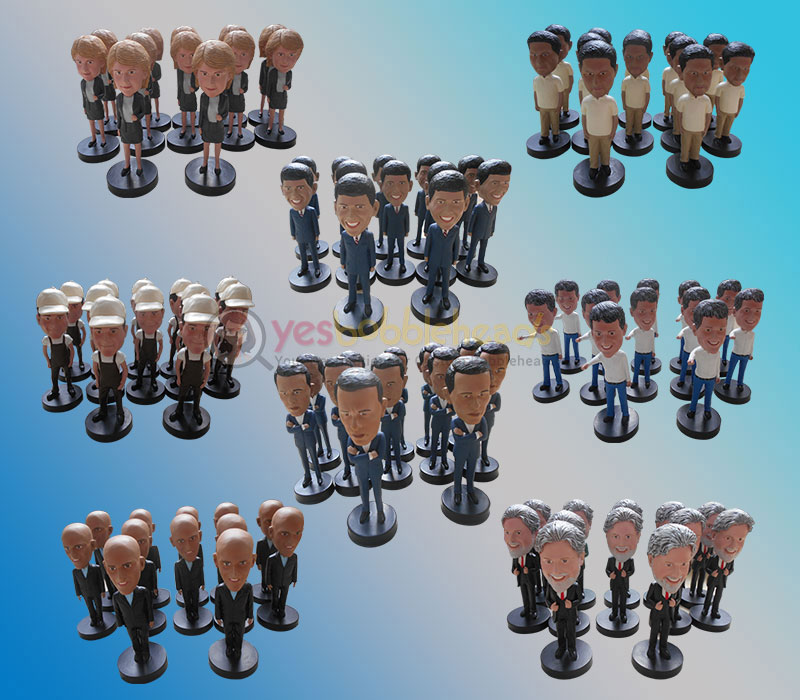 8*12 Custom Bobblehead Sets for Custom Information Services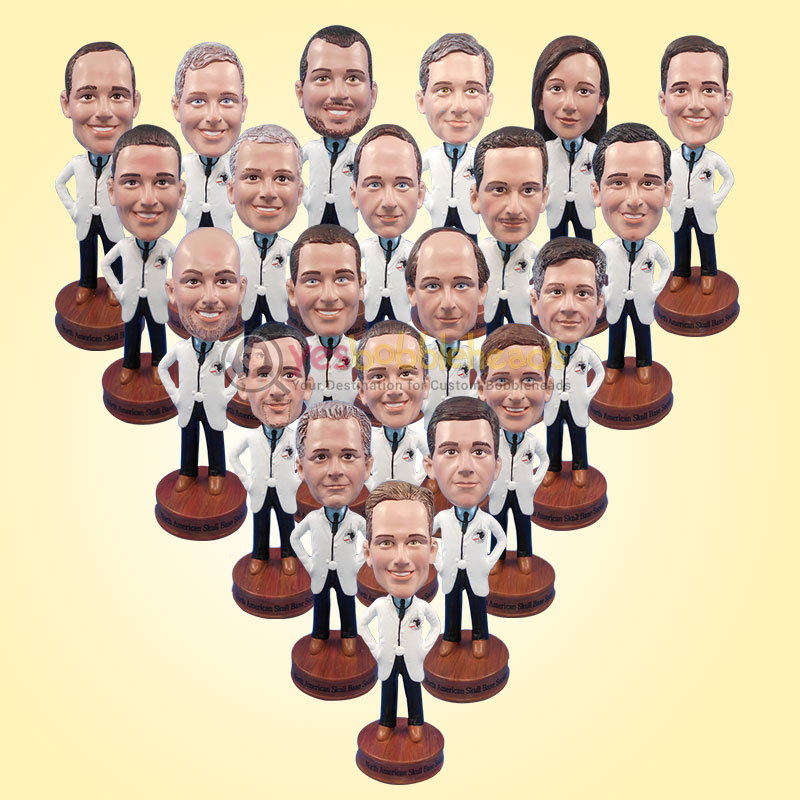 High Level Doctor Meeting Gifts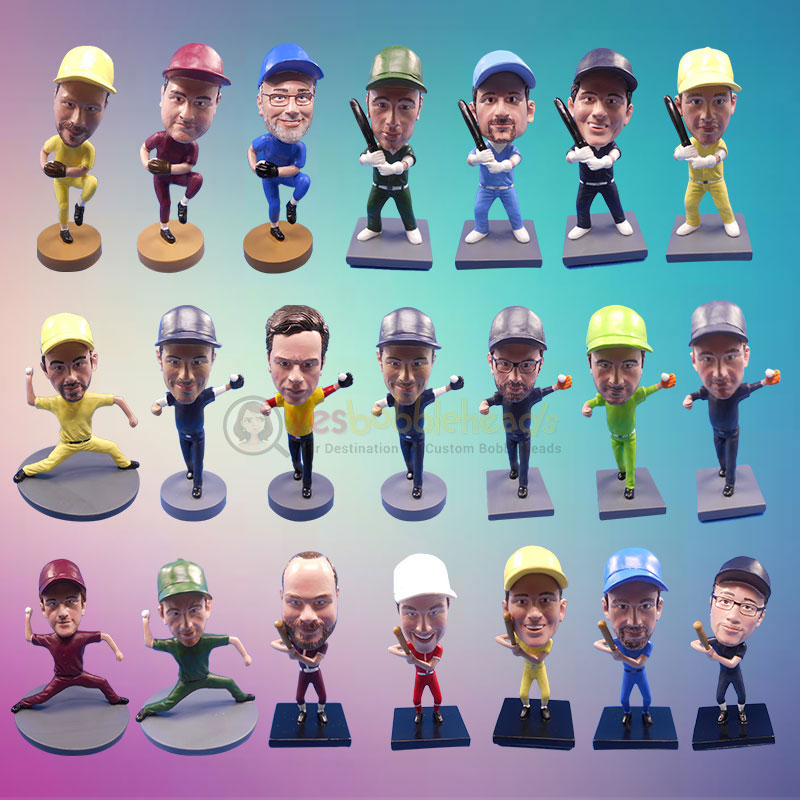 Baseball Team Vivid Bobble Head Dolls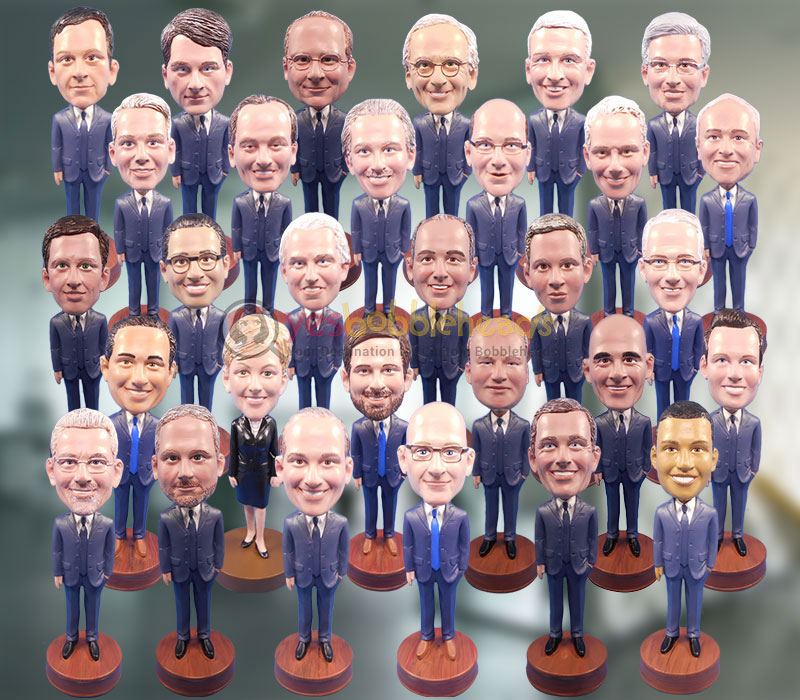 Bobbleheads Gifts for Top Executives Meeting at TTI - A Berkshire Hathaway Company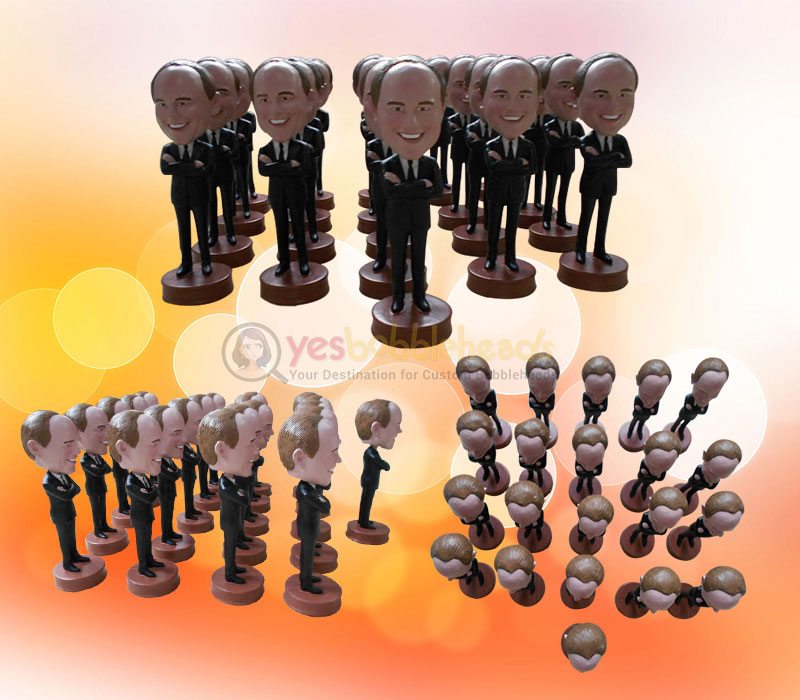 Duplicates of Business Man