You can also pay your order with credit card besides PayPal.
Here are the steps involved:
1. Click on "Proceed to Checkout" button in your shopping cart.
2. On the checkout page, filling your billing & shipping address, and click on the "Confirm My Order" button.
3. You will be redirected to PayPal page to complete your order. On the PayPal page, click on the "Pay with Debit or Credit Card" button.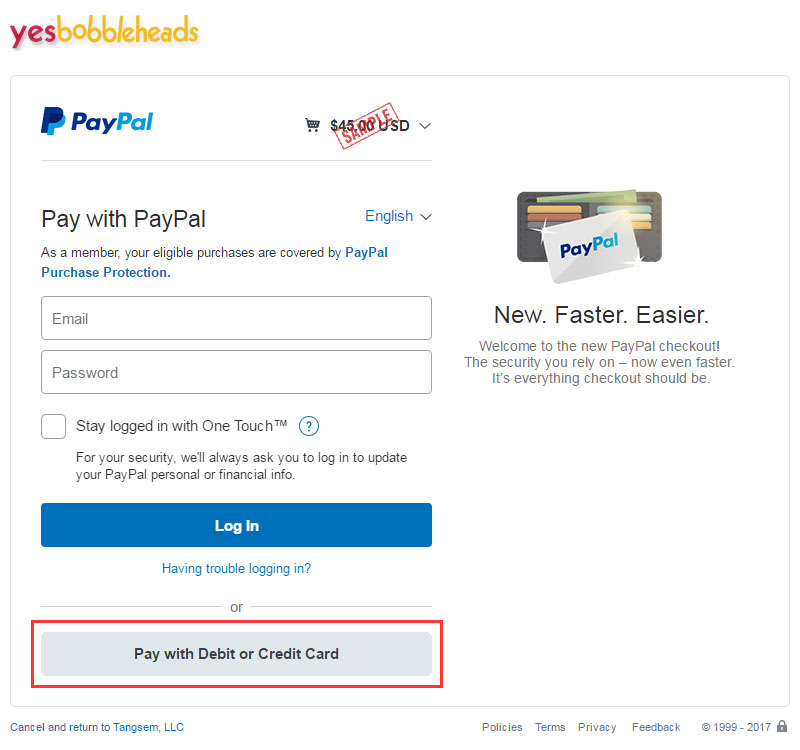 4. Then you can enter your credit card information and make the payment without signing up a PayPal account.