Custom Wedding Bobbleheads | Custom Wedding Cake Toppers | Wedding Custom Bobbleheads| Custom Bobbleheads for Wedding
Wedding custom bobblehead is a perfect gift idea for that special occasion. With a bride and/or groom custom bobblehead that's made in the image of the couple, you'll be sure to have a gift that will be remembered for a long time. Wedding custom bobblehead is also perfect for the wedding cake toppers. Congratulations on the upcoming wedding for you or your friends! Also, don't miss out the great opportunity to save 40% when checkout by applying the discount code: WEDDING40 on the shopping cart page.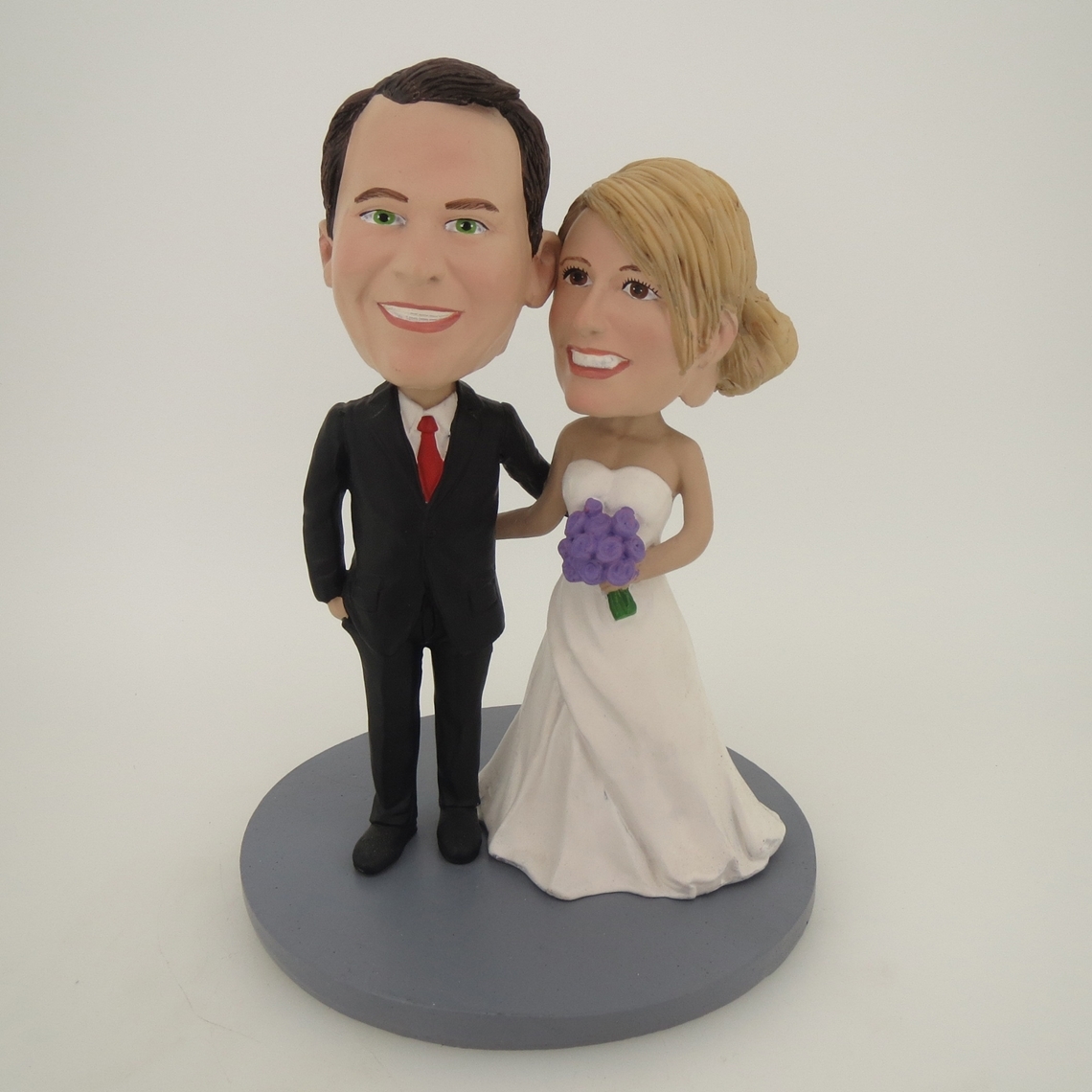 Wedding is for sure the most important time for anyone. To make the wedding event unique & to bring some freshness to family members and friends who attend the wedding, this custom wedding custom bobblehead is absolutely the best choice. Also, don't forget to apply the discount code: WEDDING40 on your shopping cart page before checkout for super saving on this great wedding custom bobblehead doll.
"I would like to say thanks again for all your help in getting our cake topper finished on time, and our biggest hit of our wedding! This is the most beautiful wedding custom bobblehead I have ever seen. I have attached some great photos of it completed to show you how it turned out! Better than what we could have imagined!" - Lynn Fitzpatrick
"The color customization option was perfect for the wedding theme ! The bobbleheads turned out amazing! The whole process was quick and easy and the quality is second none." - David Leff
"This wonderful custom wedding bobblehead makes the whole event a good memory." - Diane Britto

"Wedding bobblehead is great! Excellent service." - Howard Lu

Customize This Bobblehead