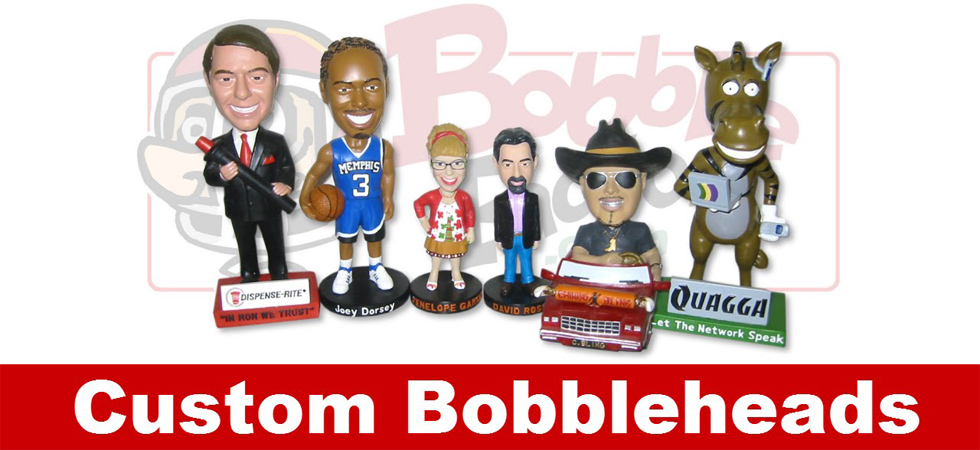 YesBobbleheads is offering you the best gift you could think of which is unique and fresh. We are allowing you to create personalized bobblehead dolls to pay tribute to your loved ones, friends, and family members or work colleagues.
It's the perfect personalized gift for birthdays, graduations, weddings, anniversaries, retirements, Christmas time or other important life events for the people you love. It is absolutely the most personalized and unique gift.
You can even use our custom made bobbleheads to decorate your wedding cake. We can customize your wedding cake topper and adjust its size to your specific needs as well. Generally, anything can be done as long as you can think of. These customizable figurines will be praised by your loved ones for their distinctiveness and originality. What better gift for your wedding guests to remember your special day?
We also offer to manufacture your custom bobble heads in bulk at the most competitive prices for your company or association. Additionally, we will only ship your customized bobbleheads once you have approved every step of our production process, from sculpting to painting. You will be able to follow every step of the production process online, from creation and validation to packaging and shipment. This is our 100% satisfaction guarantee policy which ensures your custom bobblehead will meet your highest expectations.
We take care of everything, personnalized figures, customized gifts, special orders and series production of bobbleheads. YesBobbleheads has the best price in the industry!